For the past 18 years, the DeBartolo Family Foundation has partnered with the Hillsborough County Sheriff's Office and Dee and Freddie Solomon to host the annual Christmas luncheon.
The event benefits the Family Enrichment Center, which is a social services agency providing community-based, family-centered social services. The agency was founded with the values of commitment, perseverance, compassion and integrity and a commitment to ensure permanency for all children.
Each year, fifteen families are treated to a traditional holiday meal and are surprised with gifts from their Christmas lists. The children get to enjoy face painting, balloon creations, candy from the piñata & of course, a visit from Santa & Mrs. Claus.
The event pays tribute to Freddie Solomon, who lost his battle with cancer in 2012. Freddie was called many endearing names during his remarkable football career. At the University of Tampa, he was Fabulous Freddie. As a two-time Super Bowl champion receiver with the San Francisco 49ers, he was Casper the Friendly Ghost because of the way he seemed to disappear from the pile, leaving defenders tackling air. To the young people he mentored in Tampa Bay for more than two decades, dispensing advice about life, he was Coach Solomon. But to everyone he met, Freddie was simply a friend who put others first.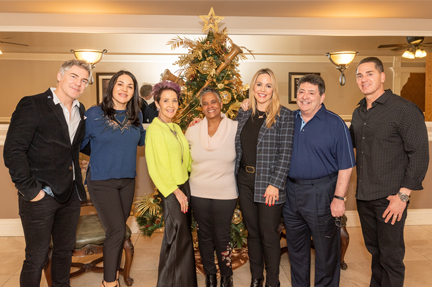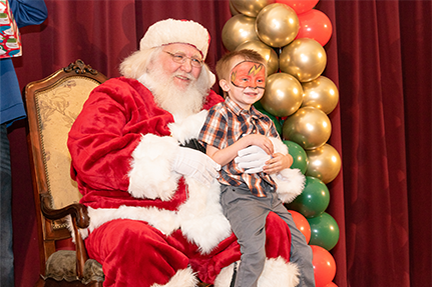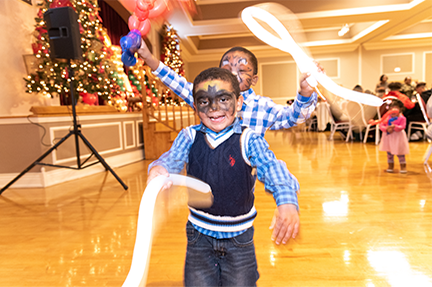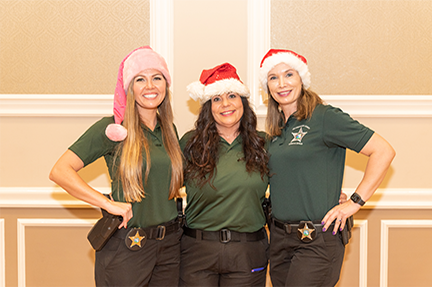 For the past 20 years, the Hillsborough County Sheriff's Office and the DeBartolo Family Foundation has made Christmas magical for more than 300 families involved in the Family Enrichment Center- Kinship Care Program … Coach Solomon served as a hero both on and off the football field. Always seeking ways to improve the lives of vulnerable children and families in the community … Thank you to all the sponsors that contribute annually to help make Christmas a joyous occasion for the families you so graciously give to.
- Dee Solomon