The DeBartolo Family Foundation's Spirit of Humanity Award honors local nonprofit organizations that impact the Tampa Bay community in a meaningful way. Recipients of this award create unity, demonstrate hard work, and extend their outreach by helping people in need to overcome obstacles that are beyond their control. Since 2002, 51 recipients have been recognized with the $25,000 Spirit of Humanity Award, awarded three times annually.
If you believe your organization, or an organization that you support, would be a candidate for this award, please download our nomination form HERE. Please e-mail the completed form, along with the organization's most recent 990 to Judy Bragdon, at jbragdon@debartoloholdings.com.

AWARD SPOTLIGHT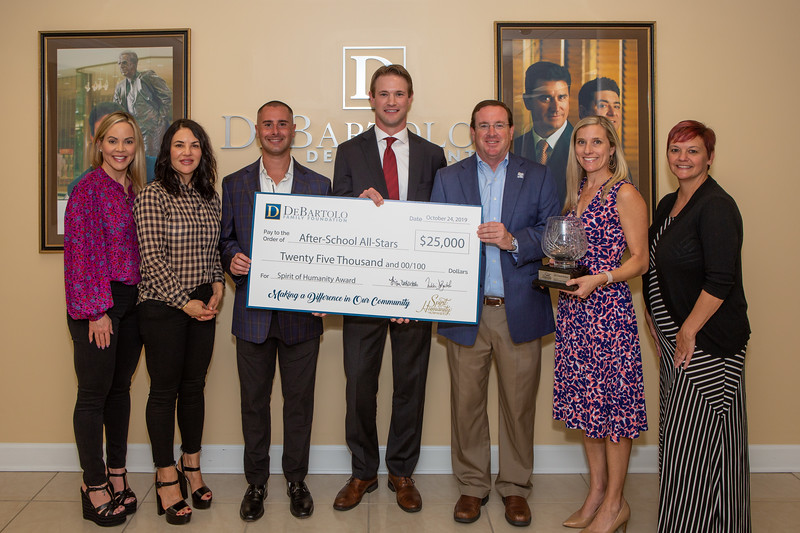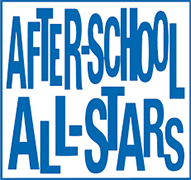 Founded in 1992 by Arnold Schwarzenegger, After-School All-Stars (ASAS) is a leading national provider of year-round, school-based, comprehensive after-school programs. ASAS is empowering students and supporting working families through free, comprehensive after-school programs in cities across the nation. Every school day, students in low-income communities have access to free programs that offer academic support, enrichment opportunities, and health and fitness activities. Their nationwide team works toward one common goal: close the opportunity gap and reinvent what after-school looks like for low income students.
After school All Stars' mission is to provide comprehensive after-school programs that keep children safe and help them succeed in school and life. Their vision is for all of their All Stars to be safe and healthy, to graduate high school, go to college, to find careers they love and then give back to their communities.
After School All Stars launched the Tampa chapter on May 20, 2016. Tampa Bay is the fourth of six ASAS chapters to be launched. The Tampa chapters are located at Memorial Middle School, Village of Excellence Academy Middle School, New Springs Charter School, and Community Charter School of Excellence.
Visit After-School All-Stars online HERE.

With your help, our 2019 GRAD senior cohort all graduated from high school on time, all received acceptance to a post-secondary educational goal (vocational training, military or college), all received scholarships and financial aid, all opened a bank account and secured saved funds, and demonstrated improved mental, emotional and physical health upon completing the program. …Because of GRAD, each of these students has now acquired the skills to remain above the poverty line and thrive. Additionally, they have the capability to pass these skills down to their children, which ceases the cycle of homelessness and poverty in their generation. By choosing SRN or the Spirit of Humanity Award, you have not only helped change the lives of these students, but bettered our community as a whole. Thank you for helping end youth homelessness, one child at a time!
- Vicki Sokolik, Founder, Starting Right Now, Spirit of Humanity Award, 2019
To be recognized with this prestigious award from the DeBartolo family is such an amazing honor and it helps shine a light on our continuing commitment to support our deployed servicemen and women in our community. These families have sacrificed so such for our country and in most cases have deployed multiple times in harms way. It is so rewarding to welcome these families home and see them re-bond with their loved ones at our events.
- Tom Burkett, Troop Rewards Founder, Spirit of Humanity Award, 2016